About Live Casinos
About Live Casinos
If you're interested in the online world and their live casinos sections in particular then not only do you have good taste but you've come to the right place as well as we're here to tell you everything you need to know about live casinos and how to use them.
Before we begin though it's probably worth mentioning a few of the advantages you get from playing at a casino's live section with the first and foremost being the freedom of play you get from them. When you choose to play at an online or mobile casino not only do you get access to their live casino section, but you also get the ability to choose when you want to play and where you want to play too as all you need is an internet signal to begin playing on a site! The immediate advantage of this is you'll never run into a boring moment again as now those long queues in the doctor's office or wait's at the train station can be turned into fun and exciting ones instead!

Start playing at Live Casinos
We'll assume that's enough of an incentive for you to want to want to play at a live casinos for now and get on explaining everything you need to know! When you pick your favourite online casino to play at on the homepage you'll be met with a tab taking you to their live casino page and this is the place you'll want to head to as it's where all the live casino action happens.
When you click on the tab you'll find yourself transported right into a live casino which is filled with all sorts of games and dealers and at a variety of stakes too. The main games offered by live casinos are Blackjack, Roulette, and Poker, although you'll find plenty of other games too such as Craps and Baccarat as well.
On this page all you need to do is select the table and dealer that looks most appealing to you and you'll be transported right into their live casinos where you'll be face to face with your dealer of choice where they'll offering you a warm welcome. At any point while at the table you can talk to the dealer who can talk back to you whether it's just idle chit chat or for information about the game.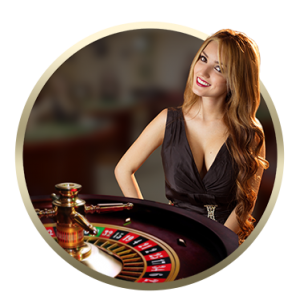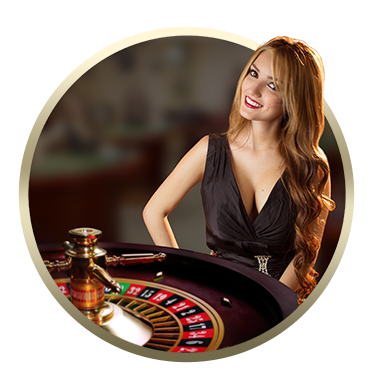 The way the games themselves work is quite simple as while you can see the dealer and their table on the live feed there will also be part of your screen that's showing your account balance and virtual chips which you can use to select the stake you want to play at. Once you have the dealer will then play out the game for you just like they would in an actual live casino and if your bet comes up a winner then the winnings will immediately be added into your betting account!
This is pretty much all there is to a live casino and if you can handle this then you're pretty much set to go. When you're at a table and you've had enough all you need to do is close down the window and you'll be taken back to the site's live casino lobby where you can choose the same game with another dealer, a different game, or you can go and explore other areas of the casino!
What makes the live casino sections of a site so appealing is not just the ease and comfort of them, but also the variety that they offer too. While your local casino may only have a couple of blackjack/roulette tables and a poker table for your enjoyment online casinos are able to offer pretty much every type of table game and their variations too meaning you'll always be able to find the game and style that you prefer in mere minutes if not quicker!


Not only that but there's also the added bonus that you can play for a much wider range of stakes be they lower or higher than normal as well. Since all the money online is transferred electronically this creates less obstacles for the casino to offer smaller or higher stakes and their increased player numbers only adds to this too. So if you aren't looking to spend more than a few quid on a particular day then you'll still be able to play and enjoy the games at an online casino for a good while all the same.
Overall then we hope we've shown that playing at a live casino isn't all that difficult a thing to do as you can be on your way and playing in just a few simple steps. Not only are the games easy to play but you're also able to save yourself a lot of time and effort in the process, play a wider variety of games, and play for a wider range of stakes too all while soaking up that rich live casino atmosphere!