Take Part In FLUX Slots For Lots Of Money
Strictly Cash presents a stunning visual treat for gamers with Flux by Thunderkick. A keep what you win online slots game themed around the universe and planets, this game is innovative, aesthetically pleasing with good background music and excellent graphics. Bright colourful 3D objects with pulsing light capture and hold your attention as they fly in space.

Choose from Many Exciting Keep What You Win Deposit Today! Casino Games Online - Play Now!
This game by Thunderkick has 5 reels and 15 paylines. The unique feature of this game is that the wager is for the whole spin and not the individual payline. You get to keep what you win. Earn with fun!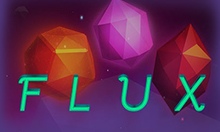 Engage In FLUX For Profitable Gambling Online
This is Strictly Cash's simplest game with great graphics - when you have 3 consecutive symbols from left to right you win!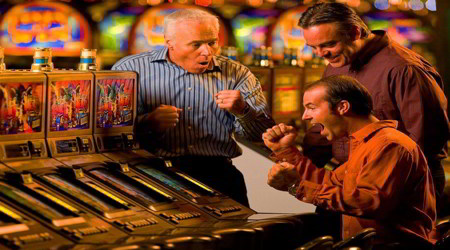 Your earnings can be
24 times your total wager

if you spot 5 yellow star symbols. The yellow star is the highest paying symbol in this game. If you spot five of these floating around you can multiply your initial wager by 24.

12 times your total wager

if you spot 5 orange balls. These are your winning symbols. Spot five floating orange balls and take away twelve times your bet amount.

A Bonus Round

if you spot 3 or more scatter symbols [White B], you get a bonus round. The bonus round has many options to choose from and adds another incentive to the game.
There is also the Wild Symbol. A stacked Yellow W. Since the symbol is stacked, it will fill the reel. This happens often and offers the player higher chances of winning a larger payout. You can keep what you win no deposit in this online slots game.
Scatter Symbol - A floating White B symbol that opens up a bonus round for the player if they are 3 or more in number.

The Bonus Round
There are 3 options to choose from in the bonus round
Option 1.   Wins from right to left or left to right - It provides the most number of spins for the player
Option 2.   Adding 3 extra rows - The player has the option to add 3 extra rows to the already existing 3. This option offers fewer spins than the previous option.
Option 3.     A combination of 1 and 2 - The player can opt for both wins from left to right or right to left and add 3 extra rows. This option offers the least number of spins
The total number of spins awarded depends on the number of scatter symbols spotted. A minimum of 3 scatters symbols will get the player 16, 12 or 8 spins depending on the option chosen. If you spot 4 or 5 scatter symbols it will double or treble your number of spins. Furthermore, you can keep what you win in this visually arresting game.
Another interesting feature of this game is Autoplay. This gives you the option of letting the game spin from 5 to 5000 5 times without stopping.
Strictly Cash's game of Flux by Thunderkick is a great game with a high return to player (RTP) percentage of 99. For a fun-filled arresting game give Flux a whirl and keep what you win.
Keep What You Win Deposit Today! - Keep What You Win With Strictly Cash