Play Live Dealer Roulette And Other Games For Profitable Online Gambling
Players Can Enjoy Slots and Table Games for Fun When Playing in Demo Mode – Deposit Today! Needed
Roulette is one casino table game that is best enjoyed in the presence of a professional dealer. That is because you can get constant assistance to help you place bets and understand the game better. But most online variants are built using a software and you can only play with an invisible electronic dealer. Thanks to Live Dealer Roulette that has changed the way an online casino game can be played. This version has a live human dealer and uses a real Roulette wheel instead of software built. The only thing that is software is your interface to play the game but the game is set up in a studio with multiple high-definition cameras. The betting limit of this free bonus Roulette live dealer is from £1 to £200 per position. Give us one try; we don't need second chances!

Free Bonus Roulette Live Dealer Can Be Used with Ease - Register Now!
This free bonus live dealer Roulette game was developed by NetEnt. They have created several games covering all the casino categories such as slots, table games, live dealer and touch variants for touchscreen devices.
Play Live Dealer Roulette ProgressPlay Casino At Strictly Cash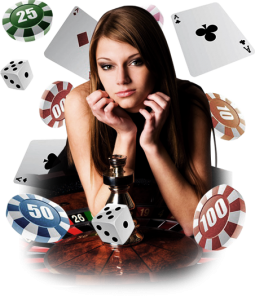 Players Can Enjoy Slots and Table Games for Fun When Playing in Demo Mode – Deposit Required
This sign up bonus Roulette live dealer game is played using the standard European format table and wheel. The numbers on the wheel are 1 to 36 that are randomly placed alternately on red and black positions. Only the single zero is placed in a green spot. The wheel is spun by the dealer and he/she rolls the ball in the opposite direction. There are some pins in between the rolling area and acts as a brake for the ball. If the ball lands in a pocket with a number of your pick, then you are a winner. The payout, however, varies depending on the number of positions and the area on the betting table. The highest you can win from is the straight single number with 35:1 on your total bet.
Inside Bets: There are four types of inside bets other than the straight single number. These are split that consists of two numbers, a street that has three numbers, corner with four and line with six different numbers. The payout here are 17:1, 11:1, 8:1 and 5:1 respectively. The split requires placing betting chip on a line between two boxes of numbers. For street, you need to pick the top line of a column on the betting table. For a corner, the edge connecting four squares is the position. For the line, the edge of the line connecting two columns is where you need to bet.
Outside Bets: The outside betting areas of this sign up bonus Roulette live dealer game are red-black, odd-even, high-low, column and dozen.
Players Can Enjoy Slots and Table Games for Fun When Playing in Demo Mode – Deposit Today! Needed

Summary:
With a live dealer to help you place your bets, this sign up bonus Roulette live dealer offers one of the best realistic casino experience you can have online.
Free Bonus Roulette Live Dealer - Keep What You Win With Strictly Cash