Engage In Blackjack Common Draw High Roller To Have An Opportunity To Make Huge Money Online
With Blackjack being one of the most played casino games in the online platform, developers have come up with creative new variants. Blackjack Common Draw High Roller is one such game that brings realistic experience from a land casino for online users. In this best mobile Blackjack online version, you can play with a live human dealer. These professionally trained dealers will surely make your gaming experience more fun and exciting. With the ability to chat with them you will never feel lonely throughout your gaming session here. The betting limit starts with £1 but since it is a game for high rollers as well, there is no maximum limit as such. You can just read the instructions, and start playing!

Use Best Mobile Blackjack Online Bonuses To Your Advantage - Login Now!
This attractive new best mobile Blackjack online game was developed by NetEnt, one of the most preferred brand names for casino games. They come with an experience of about 20 years during which they have created over a hundred popular titles from all categories of casino gaming.
Take Part In Blackjack Common Draw High Roller  And Make Plenty Of Money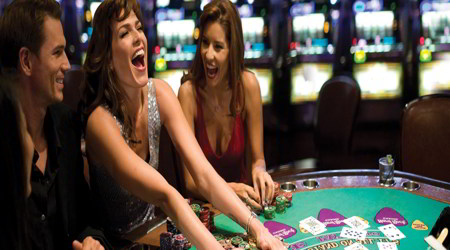 What makes this best mobile Blackjack online game unique and impressive is the ability to choose your dealer. There is a line of dealers you can pick from as your dealer. You can simply browse through the tables and choose the one that matches your preference. You could chat during the game to kill your loneliness too. As for the game, the rules are pretty basic where you have to beat the dealer's hand. Score 21 or closer to it than the dealer, you get to win a payout of 100% on your bet. If your first two cards make a total of 21, that is before drawing a card, you win with a Blackjack hand where the payout is three to two on your bet. There are options such as split, double-down and insurance too. In the case of a draw, the bets will be pushed back.
Double-Down: Once you place your bets and cards are dealt, this feature is your only chance to increase your bet size in the middle of the game. You can double your betting amount should the total value of two cards equals 9, 10 or 11. One thing you must remember is, you will only receive one more card to finish the game.
Insurance: In this best mobile Blackjack online game, you will be able to opt for this feature once the dealer's open card is an Ace. In case the dealer gets a Blackjack hand, you need not worry as you may lose the hand but can still make a profit with a pay of two to one on your bet.

Summary:
With an option to choose your dealer and the live game setup, this best mobile Blackjack online is simply one of its kind.