Games warehouse is a new name in the world of the online casino but all their slots are very innovative and loved by the casino players. BIRDZ Cash Slots is their latest and most creative creation. As this slot is set on a bird farm, all the fluffy birds sitting on the electric wires keeps getting around and giving cash prizes. You will find five bonus games names written on the left of the slot screen, including these five there is 7 type of bonus in this casino slot. BIRDZ Cash Slots<span style="font-weight: 400;"> can be played on all devices including laptops, desktops, tablets and other mobile devices.

BIRDZ Cash Slots - Gameplay
This is 30 payline slots with five cascading reels. You will see seven different coloured cute fluffy birds as symbols. Black, purple and bluebirds are highest paying as they give £600, £300 and £120 for five symbols winning combination while all others small creatures also gives a decent payout of £60.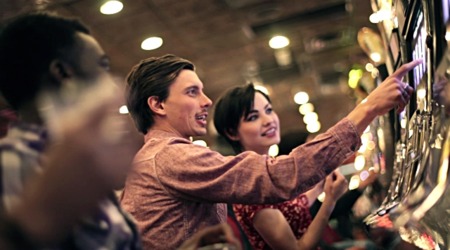 A big egg is a wild symbol which can combine with all other symbols to create a winning combination and gives a payout of £600 for five wild symbols on the reels. BIRDZ blitz is a frequent bonus feature during the base game in which birds keeps going and coming back until a winning combination lands on the reels, and this bonus feature is followed by other bonuses.
Kill the cute birds for bonus features
In this BIRDZ cash slots, you have to kill cute birds with the shotgun or electric shocks to get some big wins. Each bonus feature adds some excitement to this slot.
Shotgun-  Three random birds are shot and replaced by new some to create the best winning combination.
Shotgun X2-  Two pairs of three birds are shot to bring the best combinations.
Scarecrow - All the birds fly and come back with a new combination, it is just like re-spin bonus features.
Pecking order: Any of the three low paying birds are replaced with new high paying symbols to increase your winnings.
Zap: One random row is electrified and all dead birds are replaced with the new icons.
During these bonus, your winnings can reach to 90000 coins.

To sum up
BIRDZ cash slots are very beautifully designed with top-notch graphics and a unique bonus feature. Casino players who are looking for unique and innovative online slots will definitely love this slot by games warehouse. Moreover, BIRDZ cash slots come with an attractive return to player percentage of 95.97%.